Helping you with your IT needs
From cloud services and infrastructure, to networks and security.
Experienced engineersDedicated servicesCompetitive prices.
Book a Consultation
Become a specialist
We bring IT experts together in one online community. Each and every one of our specialists offers specific skills and services to help you overcome your unique challenges. And, unlike today's managed service providers (MSPs), they're willing to work when it suits you.
Instead of spending your time and money recruiting more staff, stretching your existing in-house team to resolve more issues, or getting to grips with new technologies your team aren't familiar with, simply turn to Evening IT – as and when you need us.
Think of our experts as an extension of your team – helping deliver projects faster, support your cloud and on-premise infrastructure, tackle tricky technical requirements and more.
Cloud Services
Our team provides advice and guidance on which cloud investments are right for your business.
Infrastructure
You don't have to pay high prices for a high-performance infrastructure. We can show you how.
Networks
Together, we can connect you to a network that suits your business.
99.99% of IT Managers would like infrastructure maintenance and migrations to take place during the evenings or at the weekend.
Why not work with a partner that's at your service when you need them most?
Your trusted provider of IT Specialists
Engineers near you
Find an engineer who's close to your location.
Skills matched
We allocate all IT requests to an engineer who has the right skill set for that specific job.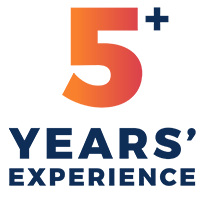 Experienced professionals
Every last one of our engineers has a minimum of 5 years' experience.
Qualified
Our engineers hold a wide range of vendor certifications.