Our IT Professionals Support Services To Help you Run Your Business
Evening IT resources can help you manage outsourced IT infrastructure, secure your cloud systems, modernize technologies for improved agility and scalability.
We bring IT experts together in one online community. Each and every one of our specialists offers specific skills and services to help you overcome your unique challenges. And, unlike today's managed service providers (MSPs), they're willing to work when it suits you.
Instead of spending your time and money recruiting more staff, stretching your existing in-house team to resolve more issues, or getting to grips with new technologies your team aren't familiar with, simply turn to Evening IT – as and when you need us.
Think of our experts as an extension of your team – helping deliver projects faster, support your cloud and on-premise infrastructure, tackle tricky technical requirements and more.
24/7 IT Infrastructure Management
Our experts can provide 24/7 support for your business IT needs with remote management and bespoke implementation of performance-based IT strategies.
Cloud Infrastructure Support
Evening IT specialists can help you manage, optimize and secure your cloud systems to enable operational efficiency, secure access, and process refinement.
Network Infrastructure Support Services
Our experienced IT talents can perform network design, audit, architectural planning, and ongoing support for network devices, internet servers, LAN/WAN, firewalls and more.
System Backup and Data Recovery
We help backup your IT systems and provide data recovery solutions in the event of disaster or loss. Our IT support professionals will ensure you maintain a highly safe and robust internal system.
Secure & Modernize Business Cyber Space
Evening IT professionals can help augment your cyber security efforts and modernize your IT operations so that you can take advantage of more secure, innovative technologies to keep your business systems in great condition.
Custom IT Solutions For Your Business
Evening IT provides global IT workforce solutions enabling you to acquire the remote talents you need to execute projects successfully.
We have an unmatched pool of IT talents with the experience and expertise needed for the effective running of IT infrastructures at competitive rates.
Get the hiring flexibility of collaborating on both short and long term engagements in order to avoid operational overheads.
Evening IT is the Solution to All Your IT Talent Sourcing Challenges Our Service Model Focuses On Your Unique IT Needs Supporting You With Short term, Seasonal, or Long Term IT staffing.
Why Choose Evening IT Professionals
Vetted Professionals
All IT talents available to us are vetted professionals who are certified in diverse IT fields.
Qualified
We provide only qualified experts who have what it takes to help you overcome your IT challenges.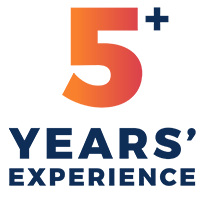 Experienced
Have peace of mind knowing that you'll get an experienced professional who understands the scope of your project.
Right Fit
We'll match you with the right specialist who is qualified to take on your IT project for guaranteed success.